Britches
(Noun) Trousers ending above the knee.
So, I had this idea
brewing
in my head for a while... I woke up at 2 am one morning, and knew I had to make it. I don't know if waking up was pregnancy related, or inspirational... maybe a little of both?!? Anyhow... I started cutting and sewing, and this is what I came up with...
I Love my
Laundry Room
, and didn't want to leave it out during the month of October. So, why not make a banner for it? Yes, I am talking like my Laundry Room is a person...
The clothing portion of this banner was sewn. I prefer sewing. I am sure it would be darling in paper as well.
Due to the fact that I did this in the middle of the night, and didn't know if it would turn out or not, I didn't take any photos as I went. It turned out cuter than I thought. I will include my patterns, and you can probably figure it out. Like I say... it was the middle of the night when I made this!!! I just kind of winged it, and didn't keep record of my measurements. Sorry.
If you want to give it a try, you will need:
1) White Card Stock and The Printable I Have Included
2) Scissors or Paper Punch (I used 1 1/2 inch square and 2 inch scalloped square)
3) Any Type of fabric and Ribbon You Want! You can just use scraps.
4) Batting or cotton Balls - be creative!
5) Twine, Wire or Ribbon to string everything on
6) Beads if you want. I took a candy corn necklace and bracelet apart that I got at JoAnne's for $1 each.
7) Six small clothespins I got from my neighbor (Thanks Kristen!) I am sure you can find them in craft stores though :)
Here we go:


Britches
1) Cut out 2 fabric pieces for the britches. Sew around the whole thing, leaving the top open. Turn right side out.
2) Fluff out cotton balls, and stick them in the britches. Or fill with batting.
3) Baste stitch the waist and each leg. Gather and top stitch.
4) Top stitch the ribbon on the waist, and lace on the legs. Turn around the back.
Brazier
1) Cut out 4 circles.
2) Put two circles together, and sew 3/4 of the way around the edge of the circles. Turn right side out.
3) Pin the circles together in a pleasing angle. Whatever you think looks best...
4) Sew the strap (ribbon) around the bottom. Leave it as long as you think it will need to be.
5) Attach ribbons to circles for the straps. Attach the other side of the ribbon to the back of the bottom band. Just like a regular bra. You want to adjust things to whatever looks best.
Socks
1) Cut out socks.
2) Sew up the edges, leaving the top open.
3) Optional: tie ribbon around the top or each.
Wording Portion Banner
1) Feel free to use this printable.
2) Cut it out however you prefer.
3 Thread beads on in the pattern you prefer, then tape the letters on in between them where you want. I taped them, because I used a kind of twine, and the the letters were to small to punch holes in.
4) Hang up and be HAPPY when you do your laundry!
Do you like the little witch below the banner? I couldn't resist!

Have a
Happy and Creative
Day!
<3>
http://thetrendytreehouse.blogspot.com/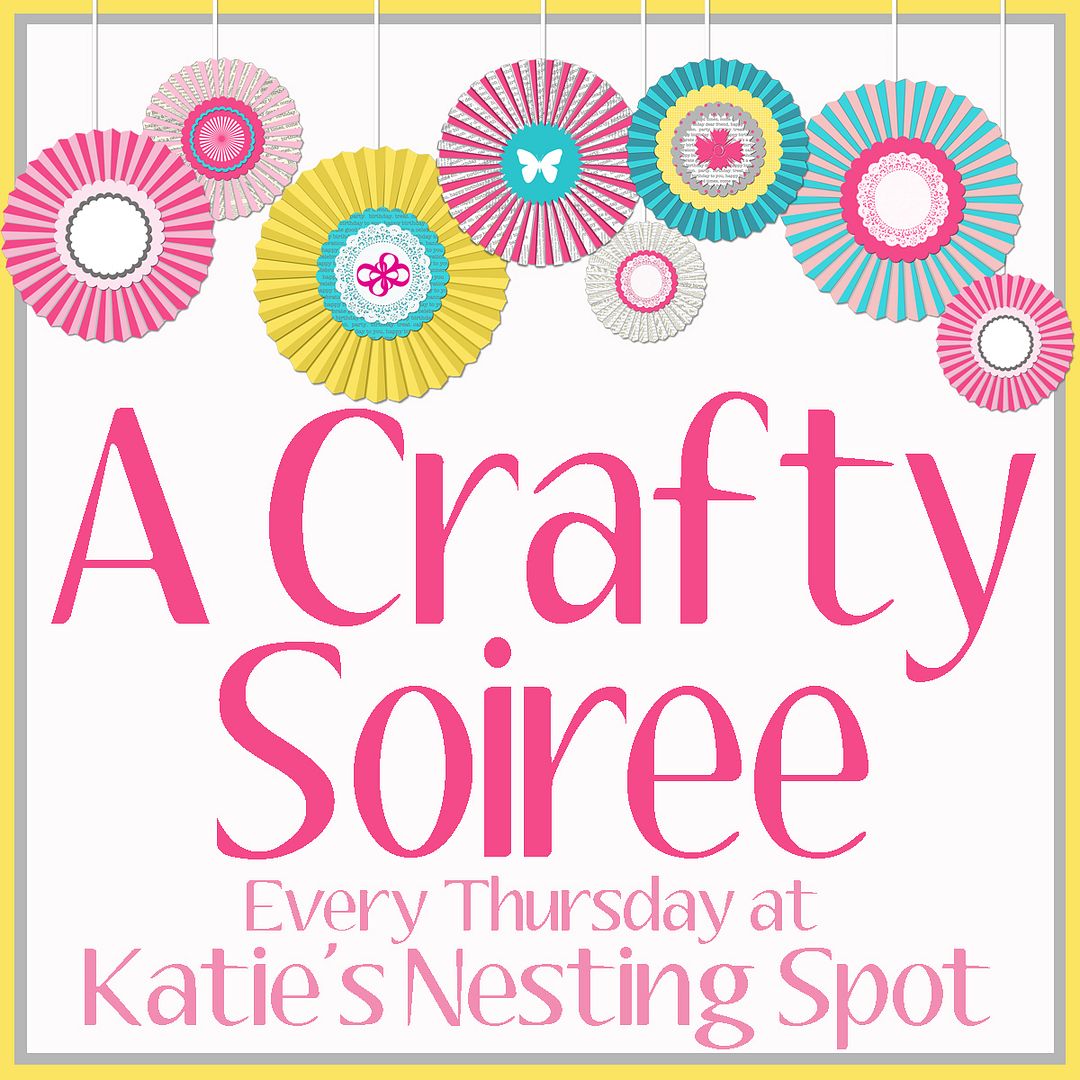 http://eighteen25.blogspot.com/2010/10/our-first-ever-linky-party.html?utm_source=feedburner&utm_medium=feed&utm_campaign=Feed%3A+Eighteen25+%28eighteen25%29