My husband and I had decided our kids were only going to have birthday parties every other year. Last year, my daughter and twenty of her closest friends rode around in a limo for two hours. They felt like rock stars, and had a ton of fun with the girly music blasting. I thought I wasn't going to do a party for her this year, but it has occurred to me lately, that she is half way done with us (at least living with us)... give her nine more years, and she will be on her way to college. As long as she still wants a party, I am going to do it for her. Kids are only young once - right? We tossed around a few ideas for a theme, and came up with a Japanese theme. I scoured the internet for ideas, and let me tell you, they were few and far between! So, I had to come up with most of this stuff on my own. It turned out super cute!
I went to etsy, and found this shop called
Art Cult
that has the most darling printables. I decided to go from there.
Let's start with the invitation:

I created them in Piknic by Picasa. It was so easy, and the best part is it was free!
What Japanese party is complete without sushi? I knew the girls wouldn't want to eat raw fish, so I made dessert sushi! The tutorial is
here
.
This one is made of powder donuts, ju ju fish, and fruit by the foot.
This one is made of ho, ho's cut in thirds, and cut up pastel two tone gummy worms I got from Wal-mart in the specialty candy section.
I love this table, with the gift bags, and pink snow balls.
I am no
Amy Atlas
, but I gave it a shot. ;)
The bags are from the party section at Wal-mart. I punched a large hole in them, attached a tag from etsy, and closed them with tulle.

This fan was the inspiration for the colors. I got it at World Market.
Here is the other food table, complete with cherry blossoms.
Sobe's were on sale for $.50 each so I got each girl one, and replaced the wrapper with one of the cute printables I got from etsy.
Each girl got her own pair of chopsticks. I opted for the prettier ones, and spent a dollar or two more. I got them at an oriental market in Salt Lake City, UT. I put them in my second hand milk glass dish - one of my very favorites! In rice, which was my mom's idea, and very fitting.
After the girls got their chopsticks, we turned on music, and they sat in a circle, and tried to pick up marshmallows with the chopsticks.
As each girl won, she got to pick a necklace I made using the printables from etsy.
The way they won them, is whomever got the most marshmallows. They got better over time, and it was really fun.
Here is a close up:
My friend Lisa has a sister who lived in Japan for years, and she let us use some kimono's for the girls to try on. They loved it! Thank you Lisa! I will be sending a photo of each girl wearing a kimono out with thank you cards.
Next we did the thing I was the most excited about! Each girl got to pick her own kokeshi doll. I painted the heads in advance, and didn't attach the bodies. The girls got to choose the head she wanted, and paint the body however she wanted.
I have a talented friend who paints and sells dolls on etsy. I took some inspiration from her, and she gave me a few helpful tips. Thanks Tiffany! You can visit her etsy shop
here
.
Here are a couple of the finished dolls. If I have enough interest, I will post a tutorial on how I made the heads, and what I used.
*UPDATE!!! I have just posted the
KOKESHI DOLL TUTORIAL
Check it out!
After they dried, my husband screwed them together. Cute, right? I really liked the metallic paint. I also had intentions of spray varnishing them after they were put together, but I forgot.
Did I mention each girl had a paper crane that I folded in advance sitting at her place on the table? Ya, that took a while. We also folded fortune tellers out of real orgami paper.
In addition to the doll, this is what each girl got to take home.
One thing I did last minute, was to iron transfer some washi dolls onto a shirt for my daughter to wear to the party. I love this girl!

Please tell me what you think! I was so excited to share this with you!
Have a Happy and Creative Day!
Risa
I am linking!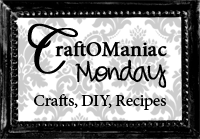 Table Top Tuesday
Polly Want A Crafter
DIY Home Sweet Home
Crafty Chica